Pearson 30 - part 1 Intro
This Pearson 30 is a 30 foot sloop designed by William Shaw and built by Pearson yachts in 1971. I recently acquired her for $500CAD including a cradle. Yes I bought it that cheap. Over the next year I will be repairing and refitting her as a liveaboard sailboat. More information as well as technical data on the boat can be found here.
Below are photos of the vessel as I bought her. I will be assessing the boat and documenting what needs to be taken care of before she can be dumped back in the water.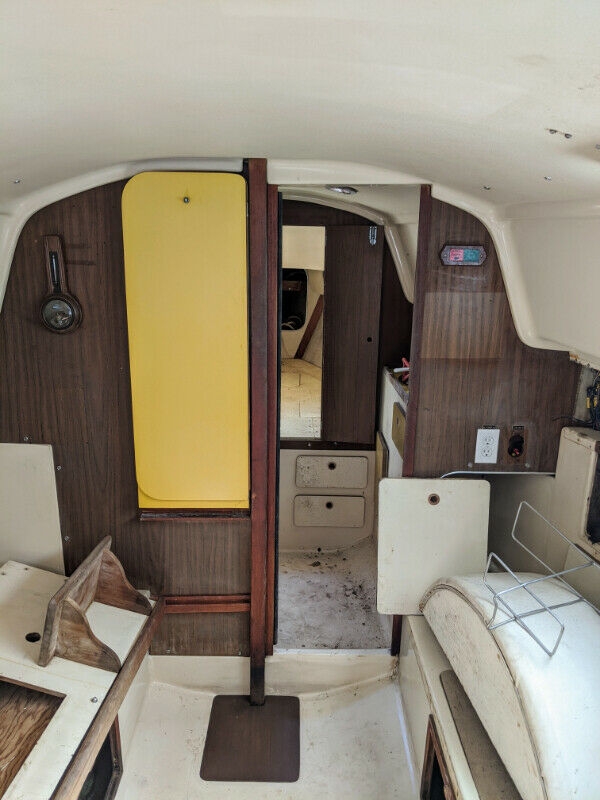 For updates please signup to my newsletter as I plan on updating progress on her over the next year.